Client Quote

&nbsp&nbsp
We have worked with Feature for over 10 years now on language related projects in various languages and industries. When it comes to foreign languages, we trust no one but Feature with all of our company needs. I guarantee you top client services and unmatched professionalism. I highly recommend them.
Stephanie Gray, AEGIS.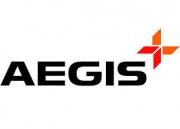 Foreign Language Training Services:
FEATURE Language aspires to be more than a classroom company that delivers in a rigid learning environment. Instead, FEATURE Language provides tailored, practical, mission oriented, language capability assessment, sustainment, and skill enhancement training (L-SET) solutions that are flexible enough to meet your organization's specific needs. FEATURE Language's tailored curriculum products are developed in conjunction with the client, are specific to the individual organization's stated requirements, and can be scoped to the individual student's capability and skill level.
At FEATURE Language we do not believe the purpose behind learning a foreign language is solely to be able to pass classroom tests and memorize vocabulary. While a robust vocabulary and grammatical accuracy are important and are integral to foreign language capability development, we believe the desired end state of learning a foreign language is to gain the ability to perform job specific and daily tasks unaided in a foreign environment. That is why at FEATURE Language we approach language sustainment and enhancement training (L-SET) from the perspective of practical application as the desired goal.
FEATURE Languages expands on our vast pool of talented linguists and experts in various languages to provide scalable, focused, tailored language training and distance learning services.