Client Quote

&nbsp&nbsp
We have worked with Feature for over 10 years now on language related projects in various languages and industries. When it comes to foreign languages, we trust no one but Feature with all of our company needs. I guarantee you top client services and unmatched professionalism. I highly recommend them.
Stephanie Gray, AEGIS.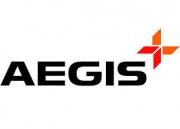 FEATURE Language Tailored Curriculum Development (TCD):
FEATURE Language employs a staff of highly qualified foreign language professionals. We are capable of rapidly generating unique curriculum or modifying existing curriculum to be used in conjunction with DL programs or for direct delivery to the customer. By collaborating closely with your organization we will clearly define your specific curriculum requirements. Using our state of the art facilities our professional cadre will then produce unique lesson material exercising a wide variety of delivery mediums (audio, video, printed media, subtitling, captioning, etcetera) tailored to the unique requirements of the customer. FEATURE Language (TCD) products can be incorporated into our language sustainment and enhancement training (L-SET) model at the request of the customer. By combining (TCD) products with the (L-SET) model organizations can truly tailor their foreign language development toward their professional focus areas providing a unique unparalleled foreign language capability.